The Experts When It Comes to Privacy Blinds Installation in Australia
Whether it's prying eyes or the sun's harmful rays, Issey privacy screens help put you in control of your environment. Privacy screens are designed for all situations with a range of fabrics designed to help you retain your view while maintaining your privacy right through to 100% blockout to keep the world at bay. Internal and external applications are the most efficient way to reduce interior temperatures
Why choose a retractable privacy screen?
Whether you're taking up residence in a high-rise building or simply want to shield your home away from prying eyes, our privacy blinds are the perfect way to achieve total seclusion in your own home. There are many reasons as to why our customers love these systems, as their functionality and premium design come together to offer an innovative solution.
Looks great on both sides with a crisp minimal design
Available with micro-holes to help the material breathe, circulating air and reducing heat build-up
Australian made – for Australia with UV resistant fabrics, polymer fittings and anodised or powder coated aluminium
Choice of motorised or manual operation
Available with custom printed graphics (design or advertising).
The people to trust with your shelter solutions 
For over 25 years we have been an industry leader when it comes to shade, shelter and privacy systems throughout the country. Using only the finest quality materials and carefully designing each product to ensure complete customer satisfaction, we are proud of our range of robust solution. From sunroom shades to retractable awnings, outdoor blinds and all-weather options, we combine attractive design with durable materials and effective technology.
Take a look at our range of options today to learn more about how we can improve the comfort of your home. 
Enquire with our team
If you want to invest in a retractable privacy screen for your home or office, get in touch with our professional team today by calling 1800 070 000. We service areas throughout Australia, including Brisbane, Perth, Sydney and Melbourne.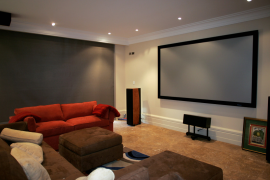 Issey Blackout
Premium Quality Made In Australia Get complete and total darkness at the touch of a button. There are times when we wish we could turn off the light from the sun and allow darkness to fill the roo
[..]